Our Appointment System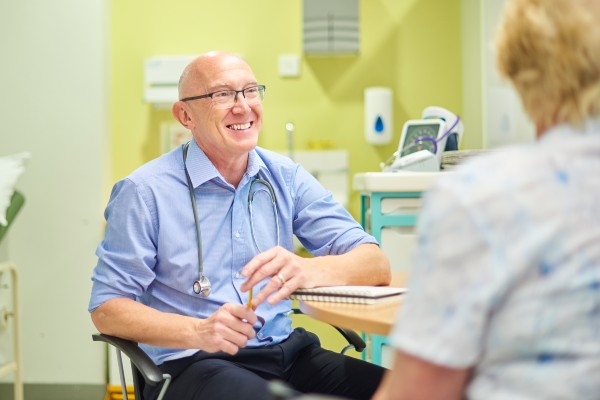 Please don't be offended if you are asked what the problem is when you ring to book an appointment.
This is called Care Navigation and it's about helping you get to the service you need!
Appointments
For all appointments please telephone 01622 831257 unless you would prefer to use the NHS App with its own ID checker or online system Patient Access which requires a pin number available from a member of the Reception Team.
We normally aim to offer pre-bookable appointments as much as six weeks ahead for routine reviews and non-urgent issues, with the doctor of your choice. We also reserve some appointments so that you can be seen within a week and others for urgent on-the-day needs.  Please be prepared to give our reception team a reason for your appointment.
Sevenoaks Urgent Treatment Centre
Sevenoaks Urgent Treatment Centre, based at Sevenoaks Hospital is open 8am to 8pm 7 days a week, 365 days a year and has two GPs stationed there throughout the day.
The service is suitable for patients for same day appointments that cannot wait 24 hours to be seen.
Patients can be seen by a GP in the UTC either by obtaining an appointment through NHS 111 by asking for a booked appointment, or alternatively signposted to attend as a walk-in.
Sending Photos/Images to your GP
With the increased use of online and remote consultations, there may be some occasions where we ask you to send us an image of your area of concern.  To protect both our patients and our team, we adhere to strict guidelines about the request, receipt, storage and deletion of any images we ask you to send us.
By law, we cannot receive any images of sensitive areas of any patients under the age of 18. For patients over the age of 18, the law is different and images can be sent, but only with the full consent of the patient.  However, we would usually agree a different method of consultation if this was your area of concern.
You are not permitted to send any images to us without the express request of the clinician and this request will be documented in the medical record, including the type and location of the authorised image.  Any images sent without express permission or that exceed the permission given will be deleted and may be subject to further action.
Midwife Appointments
Can be booked directy, by visiting the Maidstone and Tunbridge Wells NHS Trust website
Telephone and Text Communication
Many problems don't need a face to face consultation. If you feel your problem can be dealt with over the phone please call the surgery 01622 831257 or book online and arrange a telephone consultation. Please leave your number with the receptionist as waiting on the incoming lines will block other incoming calls. Please try to use a land line where possible.  The doctor will endeavour to phone you back after 2pm and before 7pm.  We are, unfortunatley, unable to specify a time due to the number of house calls and emergencies we received on the day.  We will try twice, but if we are unable to make contact we will leave a message asking you to contact us again since repeated calls with no reply takes time that we don't have!
We are increasingly using an approved texting service called AccuRx to communicate.  Messages to and from the patients are saved in the patient record.  We must, therefore, be confident that the number is correct and that patients will accept the risk that your mobile is accessible by someone else.
We welcome any constructive feedback as we are always reviewing our systems internally and at times discussing with the Patient Group.
Please explain your need to our reception staff and they will do their best to book you a suitable appointment.
Further Information